The view in through the large front doors of the barn on settlement day. July 21st 2016, mid winter.
Our new home for some months, keeping the winter drafts down and stopping any condensation drips.
Chairs, bed and dining table. This should be comfortable!
Our kitset cabin being finished, soon to be our bedroom. Not long to go and the freezing nights will be a thing of the past.
The gazebo moved outside to become our kitchen/ dining/ lounge while the inside floor is prepared for concrete ready to start building.
Concrete down, waiting now for curing then building can begin.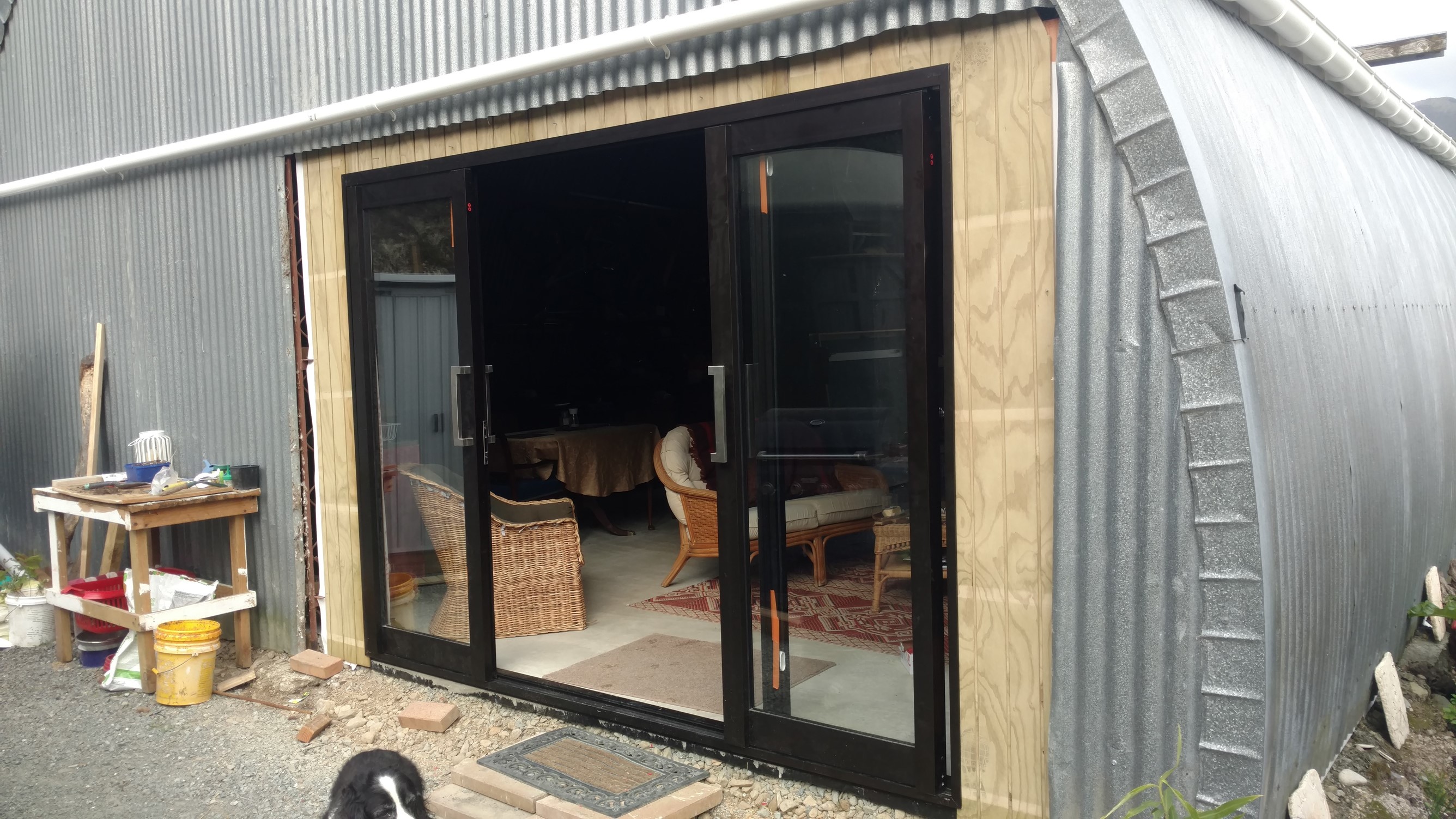 As soon as the concrete was dry, the internal framing went in and the door got fitted. Finally light inside without doors open.
While all this had been going on we had also managed to install a solar system including batteries and an inverter. We now had power for our fridge and any power tools needed.
With the door and window now installed we have moved back inside.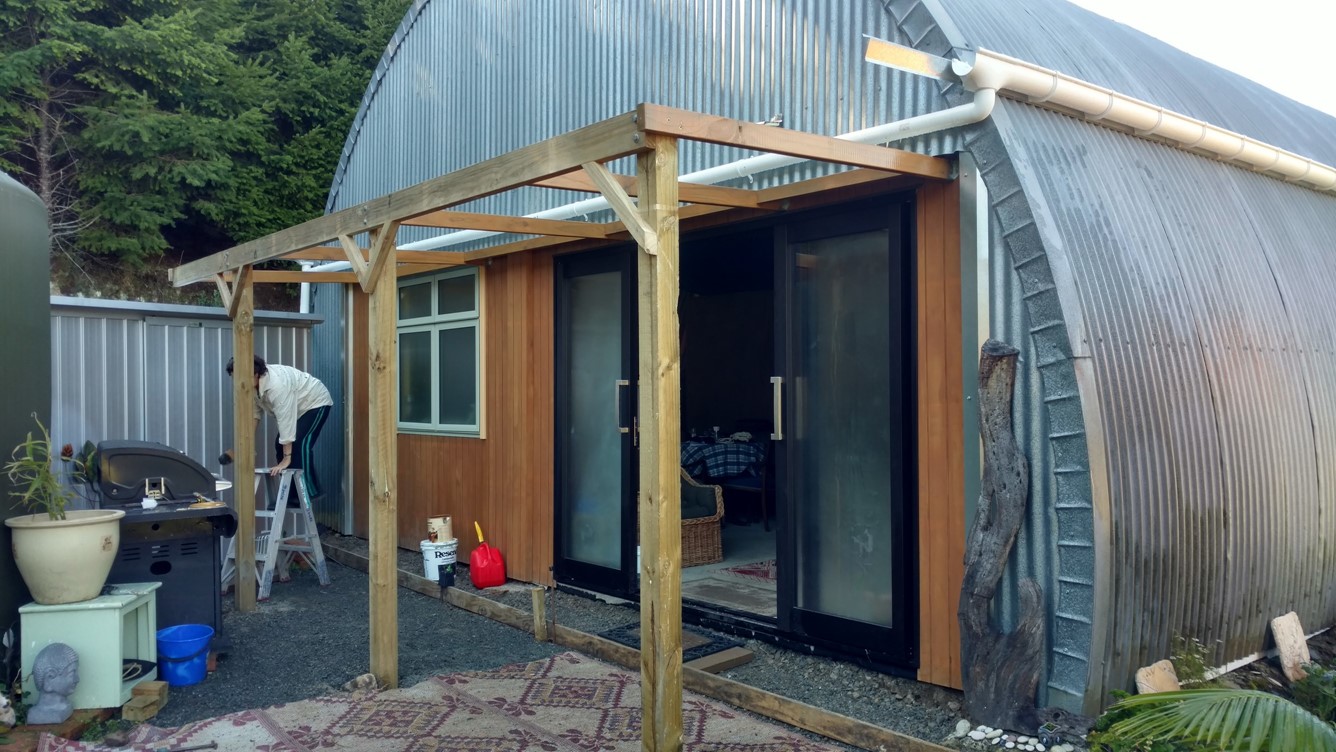 A verandah is necessary to give both door and window some protection from the rain as the barn has no eaves.